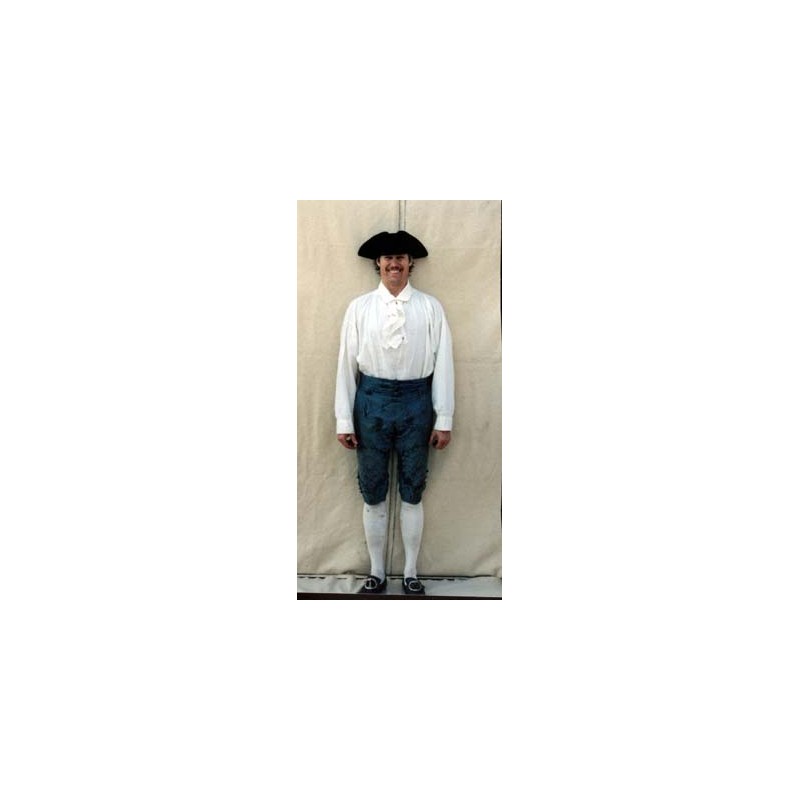  
Drop Front Breeches
Tax excluded
Delivery: 1 to 3 weeks
These are drop front breeches also known as fall front breeches. They were worn from 1750-1800's. They have functioning pockets, pewter buttons and a gusset in the back that has a 2-3 inch give in sizing. The knee bands can button or buckle, buckles are a separate cost.
**We do offer Custom sizing and colors**
 Drop Front Breeches were worn anywhere from 1750's through the early 1800's. They fit nicely at the waist and come to about 2 inches below the knee cap. At the knee they can button or buckle, on our lighter weight breeches they can also tie at the knee band. Our Men's breeches come with pewter buttons if you would prefer an antique pewter, brass or cloth covered we can add them on for an additional cost. In the back there is an open gusset that has a 2-3 inch give for weight fluctuation. Our Men's wool breeches come lined in cotton.  
If you need a size larger than 52" Please call our office for price details.
419-334-8180