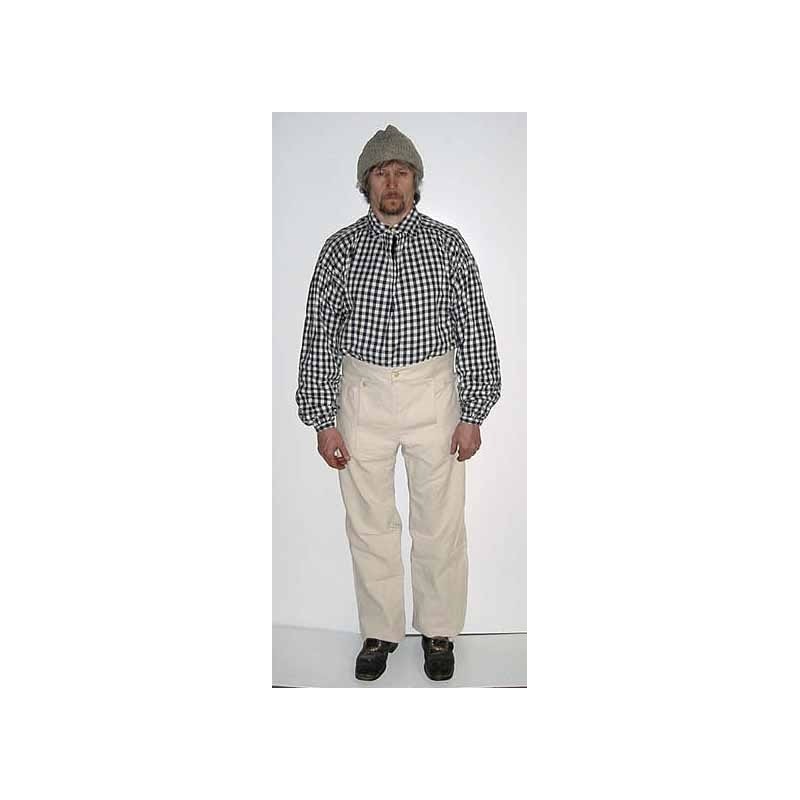  
Men's Trousers
We make trousers out of 100% 9 oz. Natural cotton duck. We will make them Drop Front or French Fly. The working class wore these.
Trousers were worn by all types of working men in the 18th century. They are long pants with straight legs and go to the ankle or slightly shorter. These trousers have working pockets, a gusset that gives 2-3 inches and pewter buttons. They come unhemed unless you state otherwise through email. French Fly trousers were worn between 1700-1750 and drop front were worn from 1750-1790.
No customer reviews for the moment.
Customers who bought this product also bought: