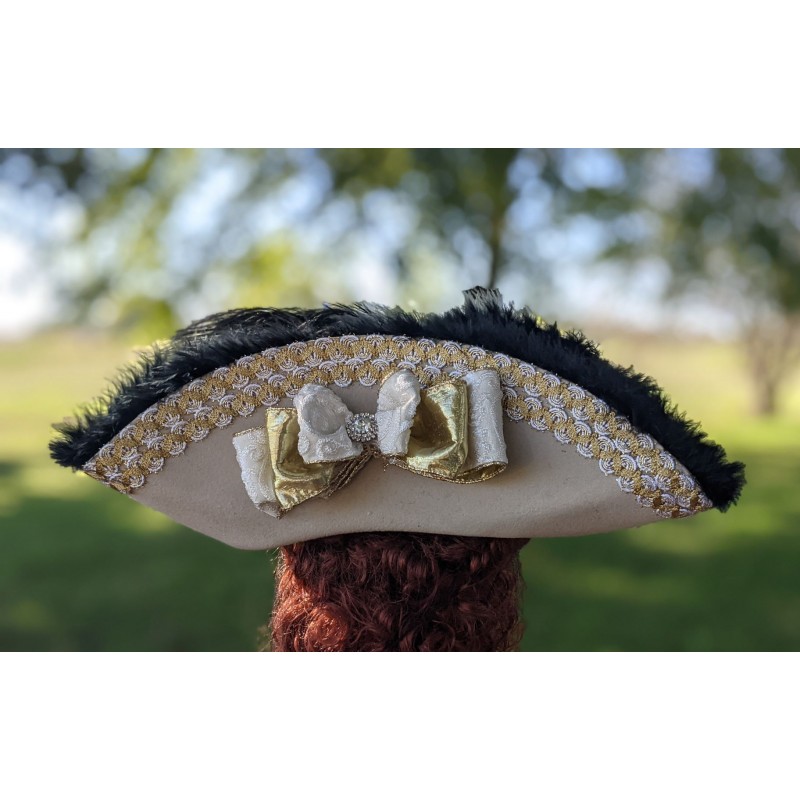  
Tan and Black Triocorn
This is a nice fully decorative tricorn. Complete with a boa, plume feather, ribbons and rosette. This hat would be a great robust tricorn for anyone. It is one of a kind as they are made here in our shop. 
This hat starts off as a plain wool felt hat blank. It is then molded into a tricon and decorated with nothing left to the imagination. It is complete with a black boa, black plume, handmade rosettes, Gold and White trim, and embellishment inside the bow. 
No customer reviews for the moment.