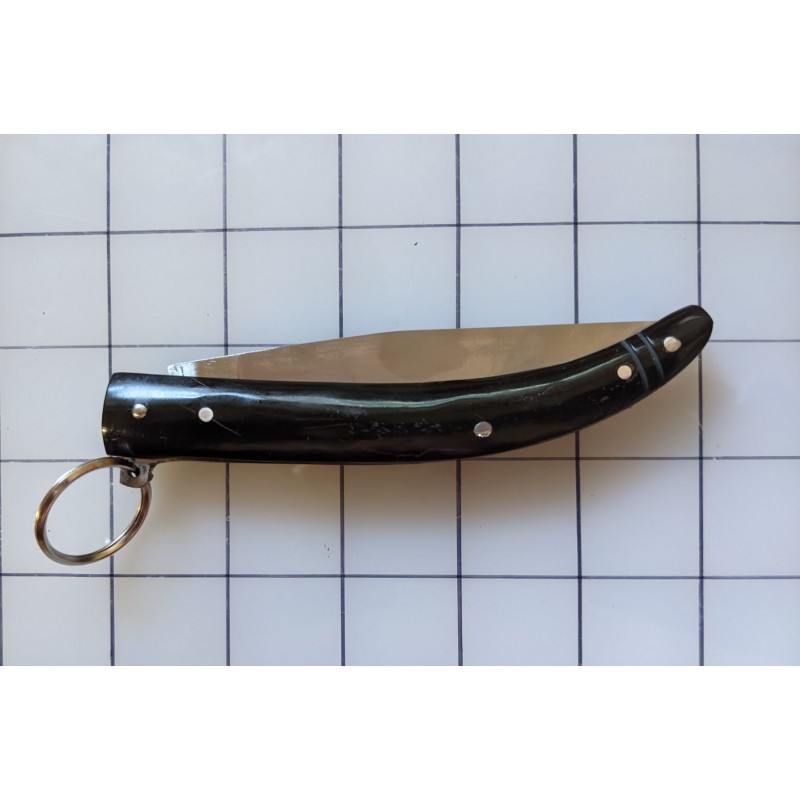  
Folding Knife With Lock Blade Horn Handle
A typical English knife of the 18th century. The blade is made of carbon steel and has antiqued bone scales. The overall length is 9" blade 5" long. A leather sheath is included.
This is a new Horn Handle Folding Lock Blade Knife. The knife is a reproduction of an 18th century folding knife. The blade is 4" long and has a carbon steel blade, has black horn scales. The blade holds a good edge. The knife is 4 7/8" long when in the closed position. I carry one of these in my personal shooting bag. I like the lock blade as it will not close with out pulling up on the ring to close the blade, making it safer to use without the concern of closing on your fingers when using the knife. These are great to carry in your shooting pouch to cut patches, doing your camp chores, or cleaning your game. The knife is new and has not been used. If you have been searching for a historical knife to add to your persona here it is.
No customer reviews for the moment.
Customers who bought this product also bought: